URCS Undergraduate Research Projects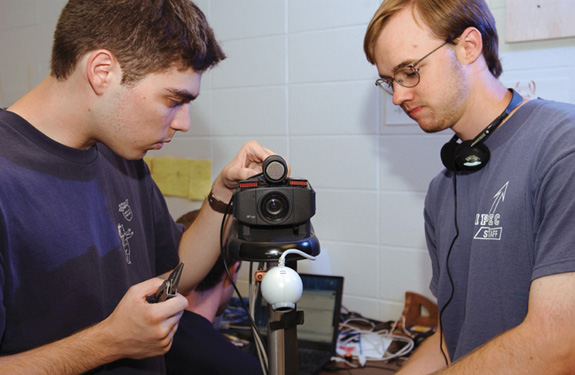 David Feil-Seifer & Ben Atwood connecting the microphone to Mabel, The Mobile Table to enable the conversational agent. (see Robot Research Team below).
For a more personal view of undergraduate research at Rochester, take a look at a small sample of the students working on research here and see the wonderful hands-on opportunities for undergraduates at Rochester. Students may choose to do research for independent study credit, or for pay.
Research at Rochester
Undergraduate Publications
University of Rochester
---
Maintained by Marty Guenther. Last change April 21, 2006
Please report problems with this server to www@cs.rochester.edu
---